Both contenders in the 2014 Australian Open final had a tough – but to be quite honest predictable – semi-final. Rafael Nadal beat Federer in straight sets, 7-6, 6-3, 6-3. Wawrinka's was even tougher, coming up against Thomas Berdych just after beating Novak Djokovic in a gruelling five-setter. But the 'Stanimal' (as aptly named by friend and fellow-countryman Roger Federer) has looked good throughout the tournament and wasn't going to let a little fatigue stand in his way. Read more about the earlier stages of the tournament here.

Set 1
Wawrinka, starting his first Grand Slam final, began comfortably and looked more than settled in the opening exchanges, dealing with Nadal's weaponry well.
There was no visible discomfort with the not so easy on the eye blister, which was involved in the pre-match talk. But little did we know that another aggregated part of his body would play a major role in the year's first major final.
Incredibly the No 8 seed came out and attacked with immense purpose, troubling the opponent. The first break came in just the third game and it was deservedly the Stanimal that took it to lead 3-1.
The contributing factors to that early dictation from Stan was his serve, which Rafa couldn't attack with the same vigour as he normally can with other opponents and that splendid and unexpected control that Stan had from the baseline, an area that Nadal usually can count on.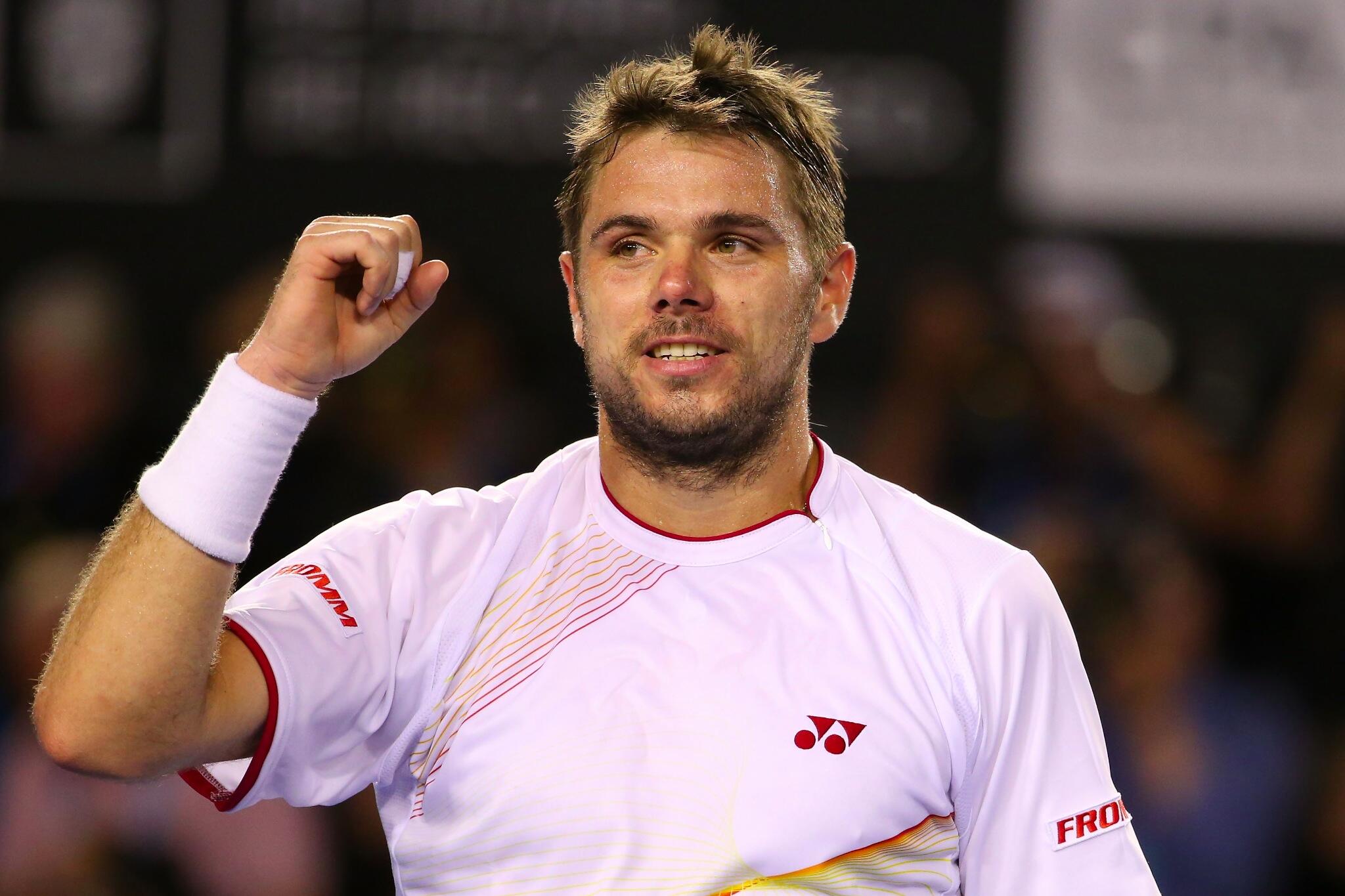 Following the all-important break, Wawrinka confirmed it with a clean hold. It was on Nadal's on serve that the Spaniard looked very vulnerable, he saved a break point from Stan and dug his way out but still trailed.
More solid serving from both players left the score at 5-3 to the major final debutant, who then saw Rafa race to a 0-40 lead on the debutant's serve. Fortunately for him, some big-hitting proved too much for the world No 1 and resulted in Wawrinka taking his first ever set off Nadal; 6-3.
Set 2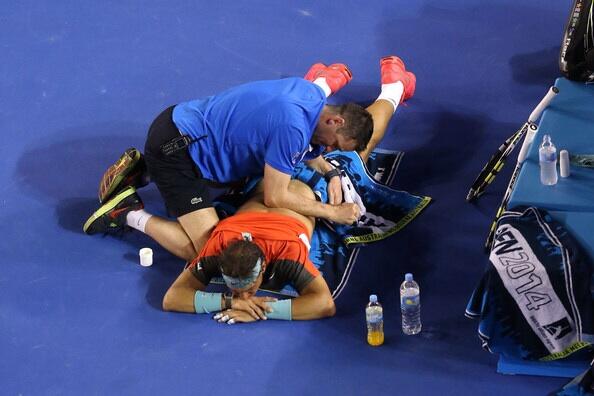 Wawrinka continued his brilliant play into the second set, breaking serve very early on to set himself up nicely.
However, the main talking point here was Rafa's back injury, needing an off-court medical time-out after a game where he performed very poorly – his movement appeared restricted and his usually extremely powerful forehand seamed feeble – as reflected by his four winners in comparison to Stan's 16. His serve's usual power was nowhere to be seen, he had to take a large amount of efficacy from it. The eighth seed was angered and  livid by the time-out and demanded to know what was wrong with Rafa. It clearly unsettled the Swiss.
Wawrinka broke again later in the set, with Nadal not getting near to evening the score. 6-2. After that set many players could have just given in, cut his losses and retired from the match to help heal his injury, but he stayed humble, respected the occasion and kept going, and he was rewarded in the following set.
Set 3
The third set came out completely differently with Nadal immediately on top, showing off some of his strong, dominating play from the baseline. He still struggled to handle his opponent's raucous serving, conceding another six aces, hitting only one himself in the entire match.
However, Rafa played intelligently and avoided Stan's stellar backhand, whilst targeting his forehand. We saw him boss Wawrinka around from the back of the court, and after that early break all he had to do was hold out; and he succeeded after surviving four break points. 3-6 Nadal.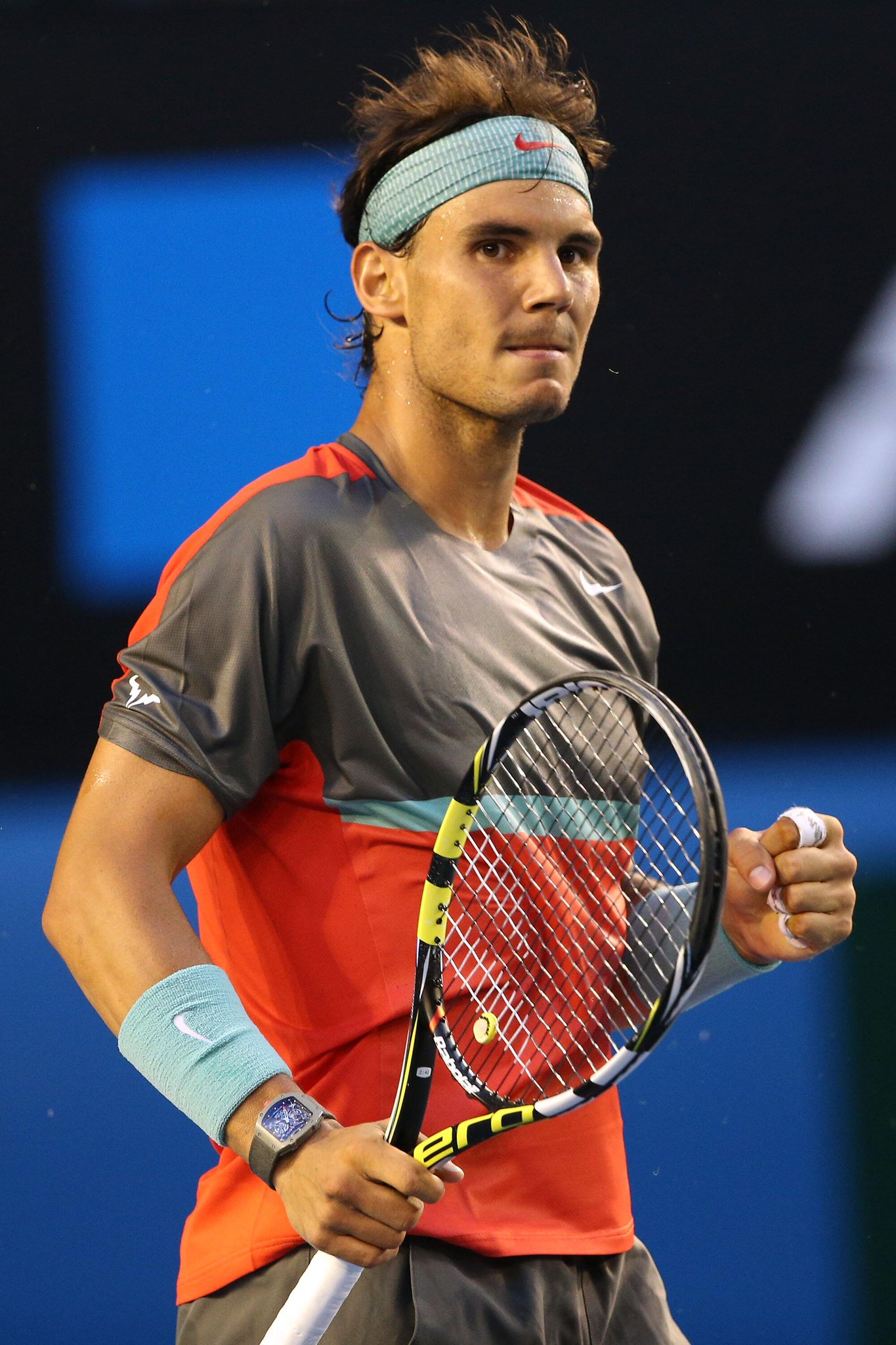 It was fabulous how the Spanish star quickly gained back some of his usual abilities that were initially lost in the injury break-out. Significantly, his movement looked much better and that played a pivotal part in claiming the set.
Set 4
As Rafael Nadal improved after his aforementioned time-out, showing spades of fortitude, Stanislas Wawrinka worryingly began to wilt. It looked like a comeback could be on the cards.
In just the second game of the set, Stan the Man had two break points; a massive chance to regain that air of confidence he oozed in the opening set. The rejuvenated Rafa got himself through it and held. Increasingly frustrated, Wawrinka looked a shade of the player in the first set and the early parts of the second set.
After a major dip, the 13-time grand slam champion's serves augmented, still not quite to their usual level, and his ground strokes picked up in pace and boisterousness, demonstrating his warrior-like characteristics.
Unluckily for Rafa, his improvement wasn't enough when the No 8 seed got back into his stride to break Nadal and lead 4-2. Finally, he was attacking with more risk against an injury-troubled competitor.
However, and in astonishing style, Nadal broke back to love. In even more astonishing, staggering style, yet another break of serve followed – Stan led 5-3 with the chance to serve for the championship.
Wawrinka snatched that chance with both hands and won his first ever Grand Slam title 6-3 6-2 3-6 6-3 over the world No 1 and dominating force in the sport. He did it.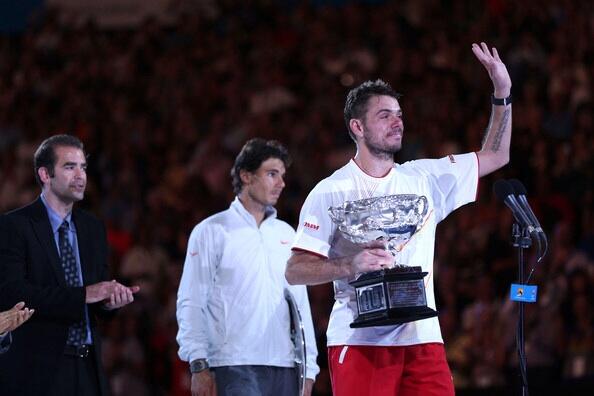 It was fully deserved. The injury to Rafa shouldn't take anything away from today's champion, who beat the world's top two on his way to victory and became the first man outside the big four to win a major since Juan Martin del Potro at the US Open of 2009.
What makes the win even more tremendous is the era, which is full of greats that players such as Stan are up against to get a glimpse of the leading trophies. Well, this man has got more than a glimpse and tomorrow he'll become the world number three and emerge from Roger Federer's shadows to become Switzerland's number one.
Moreover, he is the first man since Sergi Bruguera in 1993 at Roland Garros to beat the top two seeds on the way to winning a Slam.
The top ten, when officially published tomorrow, will have an odd feel to it – 1. Nadal 2. Djokovic 3. Wawrinka 4. Del Potro 5. Ferrer 6. Murray 7. Berdych 8. Federer 9. Gasquet 10. Tsonga.
It's been an event of heat, brilliance, re-ignition and upsets. What else does 2014 have to offer?
There will, of course, be huge questions around Nadal's injury. I hope, for the sport, that it isn't too serious. Today he was, as ever, immensely gracious in defeat and he showed us what a great fighting competitor he is.
But this day belongs to one man. Congratulations, Stan.